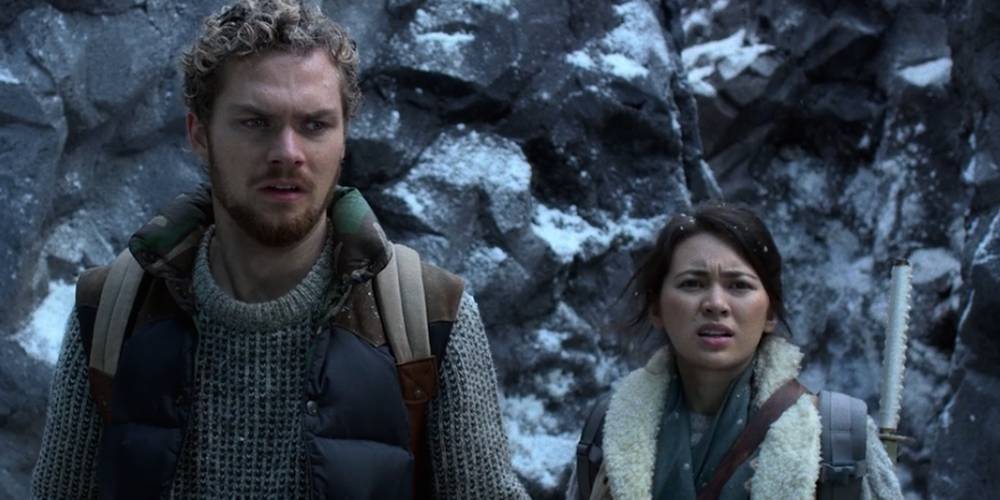 Jessica Henwick is back training for Iron Fist season 2. The actress, who plays Colleen Wing in the Marvel/Netflix series, was last seen battling the Hand in this summer's
The Defenders as she and Danny Rand joined Matthew Murdock, Luke Cage and Jessica Jones to save New York City from total destruction planned by the ancient supervillain group. Despite some newfound allies, the team splits and goes back to their own pockets of the Big Apple, including the Immortal Iron Fist with Coleen by his side.
With Kun Lun already destroyed and the presumed death of Murdock, Danny has taken it upon his own self to lead the vigilante life hinted by the end of The Defenders as we see him lurking on a rooftop, quietly surveying the streets. Obviously, whatever life he chooses to lead, fans can expect Colleen tagging along and stronger than ever, especially after she finally got the closure that she needed from the past with the defeat of his old master, Bakuto.
In preparation for that, Henwick is back in the gym to physically condition herself for the second season of Iron Fist. The actress announced the bit when she posted a photo on her official Instagram account of herself looking very determined as she performs a high kick. The caption, however, lets us in on her true feelings about getting some rigorous training as she humorously details how she actually thinks of the tough process of learning new fight and stunt choreographies for the Netflix series.
Finn Jones had started his training more than a month earlier than his female costar, giving us a hint that Marvel perhaps is doing some course correcting for the Iron Fist standalone series. It's no secret that among the four street-level heroes of the Netflix franchise, the last one was the worst received despite the fact that it had all the potential to become the coolest of the bunch with its magical and mysticism aspect. Unfortunately, many fans felt like the show scrimped on the action (a huge aspect for these TV shows) and instead focused on the corporate angle of Danny's life as he tries to reclaim his place in the society.
Information about Iron Fist season 2 is still rather thin on the surface but it promises a step-up from its debut iteration with action-laden sequences. The project even tapped the services of a new showrunner in Raven Metzner who is someone known for his martial arts expertise